Use this page to discuss design and content changes to the main page. For general wiki discussion, please visit the Community Portal or Forums.
Someone should add a link to a new category and page named maps.
2 questions. How are we showing MKI -III stats? How are we showing RPS?Vexing536 (talk) 00:45, October 6, 2012 (UTC)
I am guess that we add MK3 stats in a subsection for each unit, RPS can be easily added to the table (don't know how to add new sections). Disconsented (talk) 09:24, October 6, 2012 (UTC)
What needs to be done:
Categories on this site are very messy - needs a total rewrite. It takes 4 pages from main page to get into unit info.
How to deal with MK2 & 3 unit stats? How about unit abilities? Use single template for them? Different pages?
Need colour RPS indicators in unit/structure templates
Change this ugly background to beautiful hexagon theme
voice (talk) 11:37, October 9, 2012 (UTC)
Aslo does anyone knwo how to enabel gramar corection in the edit box?
voice (talk) 11:42, October 9, 2012 (UTC)
Another thing I should mention - use in-game images. I extracted some of them, crop them and use as png for better quality.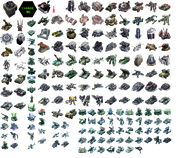 voice
(
talk
) 12:15, October 9, 2012 (UTC)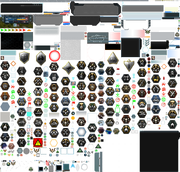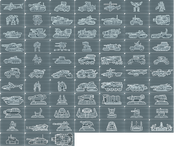 Ad blocker interference detected!
Wikia is a free-to-use site that makes money from advertising. We have a modified experience for viewers using ad blockers

Wikia is not accessible if you've made further modifications. Remove the custom ad blocker rule(s) and the page will load as expected.